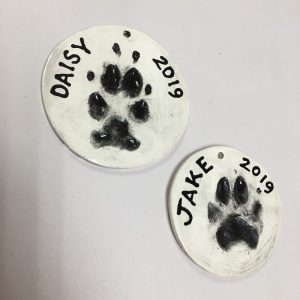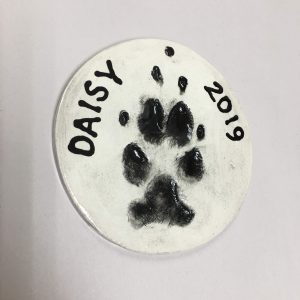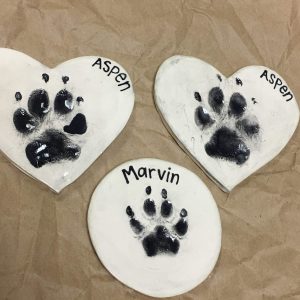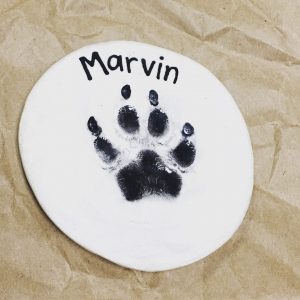 Bring in your pet to get their print done in clay! 
This event will be quick for you and your pet!  15 minutes or less!  
$30 for one print 
$40 for 2 Single prints. 
We will paint the print black for you and glaze and fire the prints.   We can also add your pet's name as well.
Prints will be ready to pick up once they are dry enough to fire in our kiln.  We will notify you via text message when that happens.
Simply text or call the studio at 585-383-8420 to book your appointment today!  
You also can email us at pitwebcmmreservations@gmail.com for any questions or to book your appointment the way.