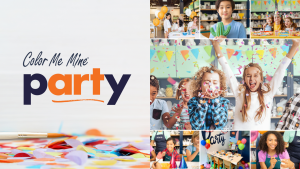 $50 plus the price of the pieces. 
Pottery pieces for painters attending start at $25 and go up from there depending upon the budget you would like to set.   
If ornaments are chosen they must be painted as a set per painter and not broken up amongst the party.   
There is a minimum of 8 painters with a maximum of 20 painters. 
 Includes: 
 -2 hours in our party area 
-Set Up and Clean Up  
 -1 Color Me Mine Studio Tech to assist with the party
-Commemorative Customized birthday plate (done by a CMM Tech) 
-All Glazing, Firing, Materials and Instruction. 
Please feel free to bring in cake, food, drinks, decorations and party favors to customize your event!
If you have any further questions please do not hesitate to call or text our creative team at (585) 383-8420.  We would be happy to customize your party as a special event.
Please Note: Our Party Area holds 20 people.  Any party with a total number of guests over 20 will be charged as a Private Party Package since we can only fit 45 in our studio.  *Guests are ALL people that stay for the party (parents, children, etc.) whether they paint or not.  Final payment is due at conclusion of the event. Sales tax and a 20% gratuity will be added to your total and is NOT included above. Feel free to raise the gratuity amount at your own discretion.